Frequently asked questions
How do I read e-mail with iPhone/iPod Touch?
Click here for instructions for iPad.
If you wish to use Outlook for iOS see this guide.
NB!
Mail application on the iPhone / iPod Touch supports sending email to the email addresses with
IDN
(domainnames containing æ , ø, å and other national characters), but do not allow setting a IDN address as the sender. If you have such an address, you must therefore use the encoded version as the sender address when setting up the account, for example
post@xn--5cab8c.no
instead of
post@æøå.no
.
Go to "Settings" and then select the settings for e-mail.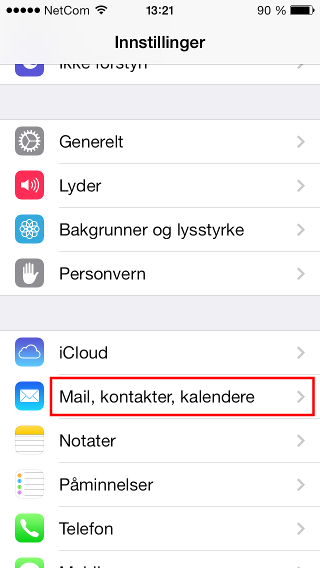 Click on "Add Account ... "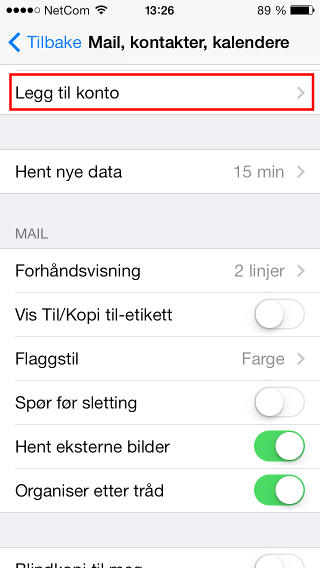 Select the account type "Other".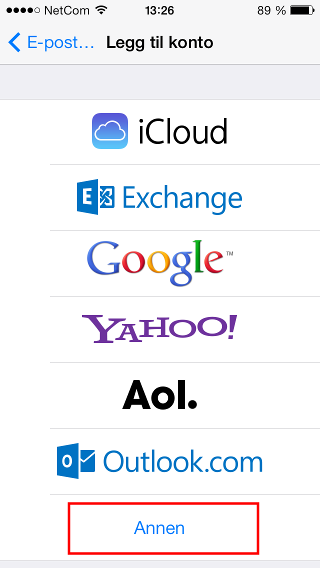 Click on "Add e-mail account".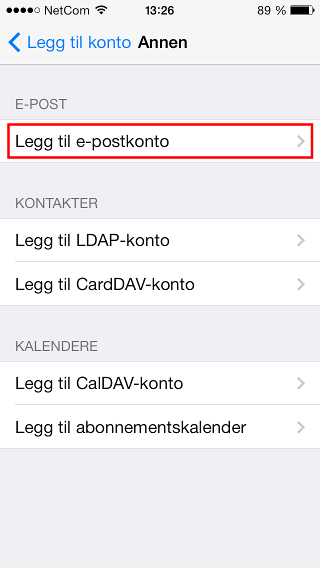 Enter your name, email address and password for your email account and click the "Next" button.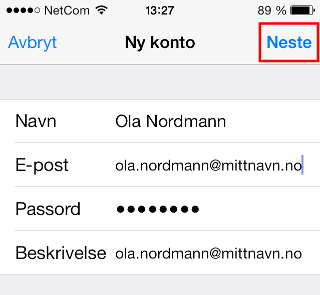 Now select account type IMAP or POP, and enter the host name of incoming e-mail server and your username. If you selected IMAP, the host name for the incoming mail server should be "imap.domeneshop.no". If you selected POP the host name of incoming e-mail server should be "pop.domeneshop.no".
The host name of the outgoing mail server should be set to "smtp.domeneshop.no", and the same username and password as for incoming mail must be re-entered.
Press the "Next" button when finished.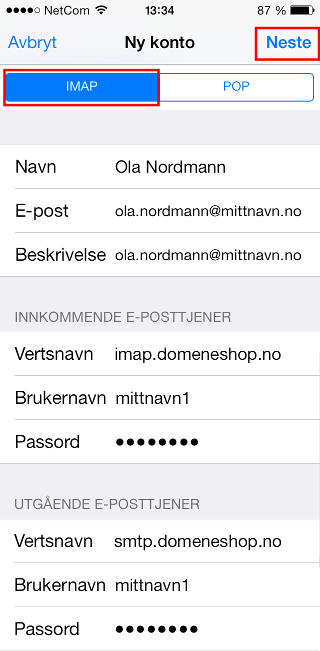 If you have problems sending e-mails you can go to settings for this account, select "SMTP" under "Outgoing Mail Server" and make sure the settings for your primary server is similar to the screenshot below: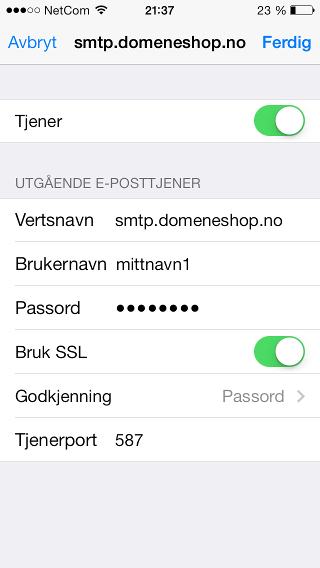 See also: