Frequently asked questions
How do I read mail with iPad?

NB!
The mail application on your iPad supports sending email to the email addresses with
IDN
(containing æ, ø, å and other national characters), but do not allow setting an IDN address as the sender. If you have such an address, you must therefore use the encoded version as the sender address when setting up the account, for example
post@xn--5cab8c.no
instead of
post@æøå.no
.
To set up your Apple iPad to read e-mail:
Go into "Settings" and then select settings for e-mail. Click on "Add Account" to add a new email account.

Select the account type "Other".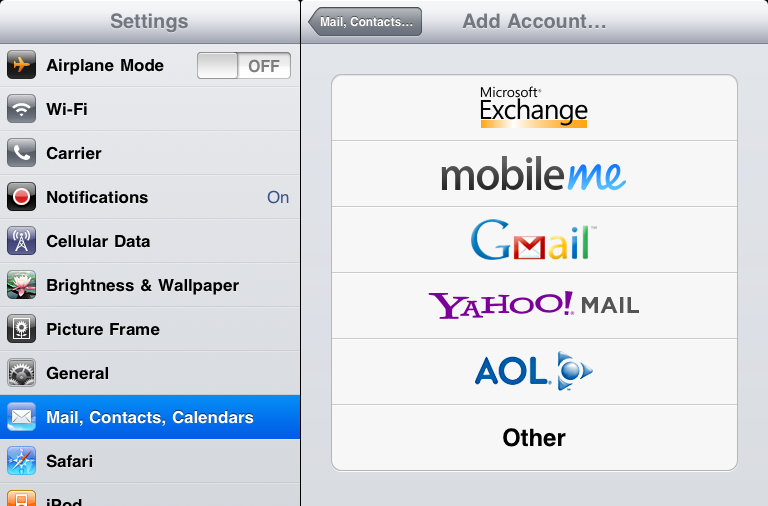 Press the "Add Mail Account" to add a new email account.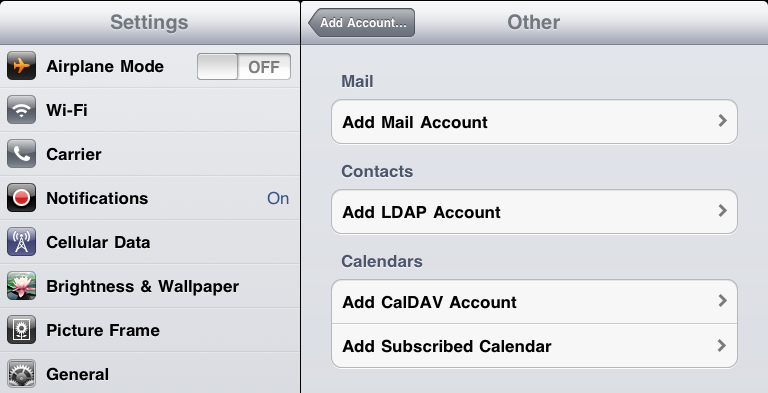 Enter your name, email address and password for your email account and click the "Save" button.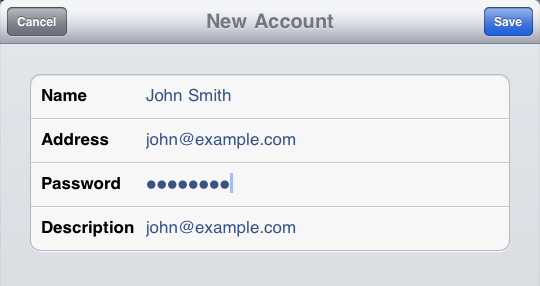 Now select account type IMAP or POP, and enter the host name of incoming e-mail server and your username. If you select IMAP, the host name for the incoming mail server be "imap.domeneshop.no". If you selected POP the host name of incoming e-mail server should be "pop.domeneshop.no".
The host name of the outgoing mail server should be set to "smtp.domeneshop.no", and the same username and password as for incoming mail must be re-entered .
Press the "Save" button when finished.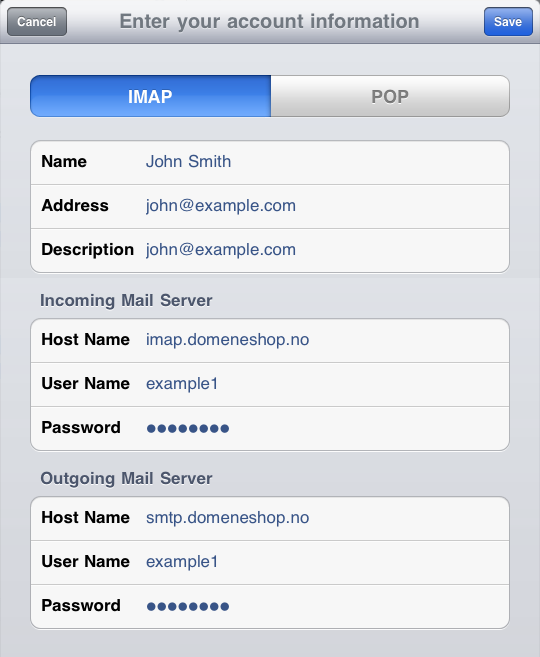 If you selected IMAP account type you should then go to the settings for e-mail, select the account you just set up, select "Advanced" at the bottom of the settings for this account, and write "INBOX" in the IMAP path prefix. This allows the mails sent from the iPad to be stored on the IMAP server, so they are available for all e-mail applications that connect to this account using IMAP, and webmail.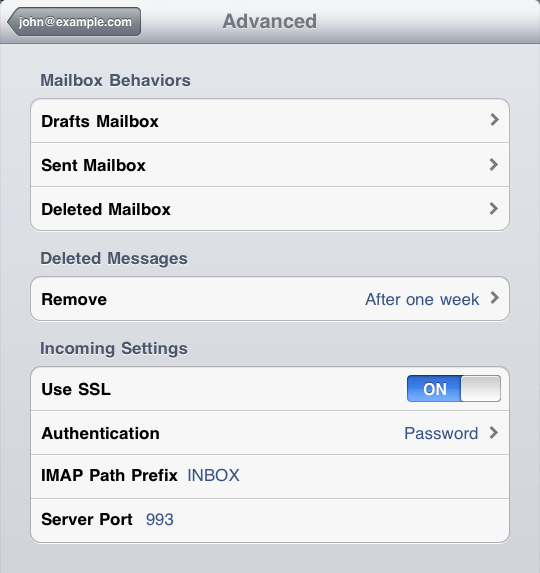 If you have problems sending e-mail please enter your e-mail account, select "SMTP" under "Outgoing Mail Server" and make sure the settings for your primary server is similar to the screenshot below: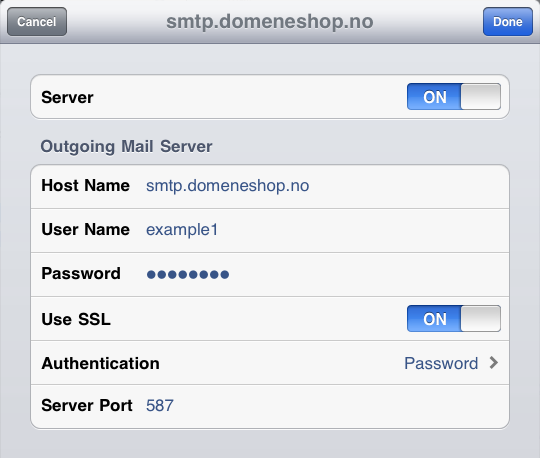 See also
Hvordan leser jeg epost med iPhone/iPod Touch?
[Index]